A multitude of sources, analyzed and filtered for your use
Our large team of data analysts is constantly processing complex shipping data, information from industry events, chambers of commerce, governmental institutions, trade articles, industry organizations, social media, and other major data providers and refines it in easy-to-use, precise leads.
Access to all these platforms is usually expensive and processing such a large amount of data can be very time-consuming – this is why a dedicated platform that does this for you is such a valuable tool.
Partnering with
Importers and
Distributors
Another important part of our data sources are the importers and distributors that contact us to be included in the database in order to receive interesting offers for their specific needs.
The accuracy of the emails, phone numbers, and other data provided for each lead is our main focus because we know from experience how fast information changes and becomes unusable.
To make sure that you can always work with updated information we use industry leading software to identify, remove, and replace emails and phone numbers that are no longer working.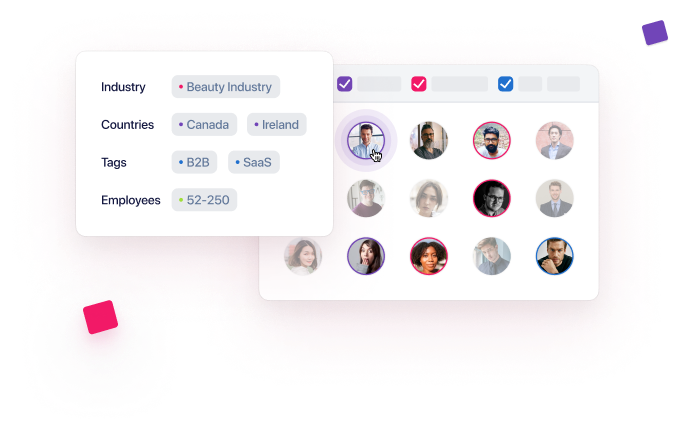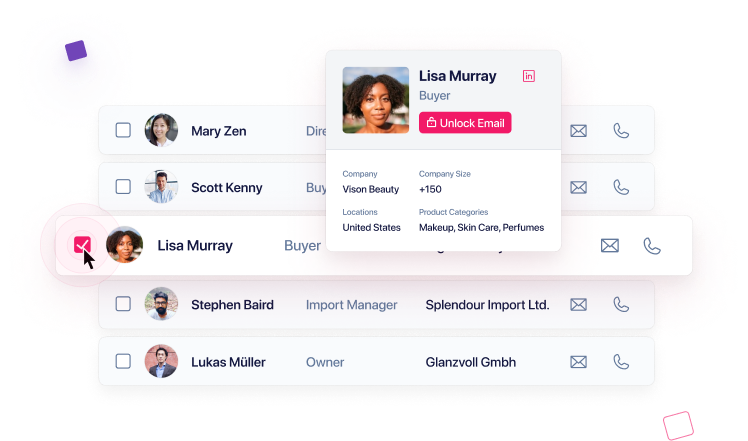 Our team is also manually reviewing and refreshing all the data every 90 days, adding new details where they become available. They check the list of products that a company imports and place it in the correct category so that you can find it using our search system.